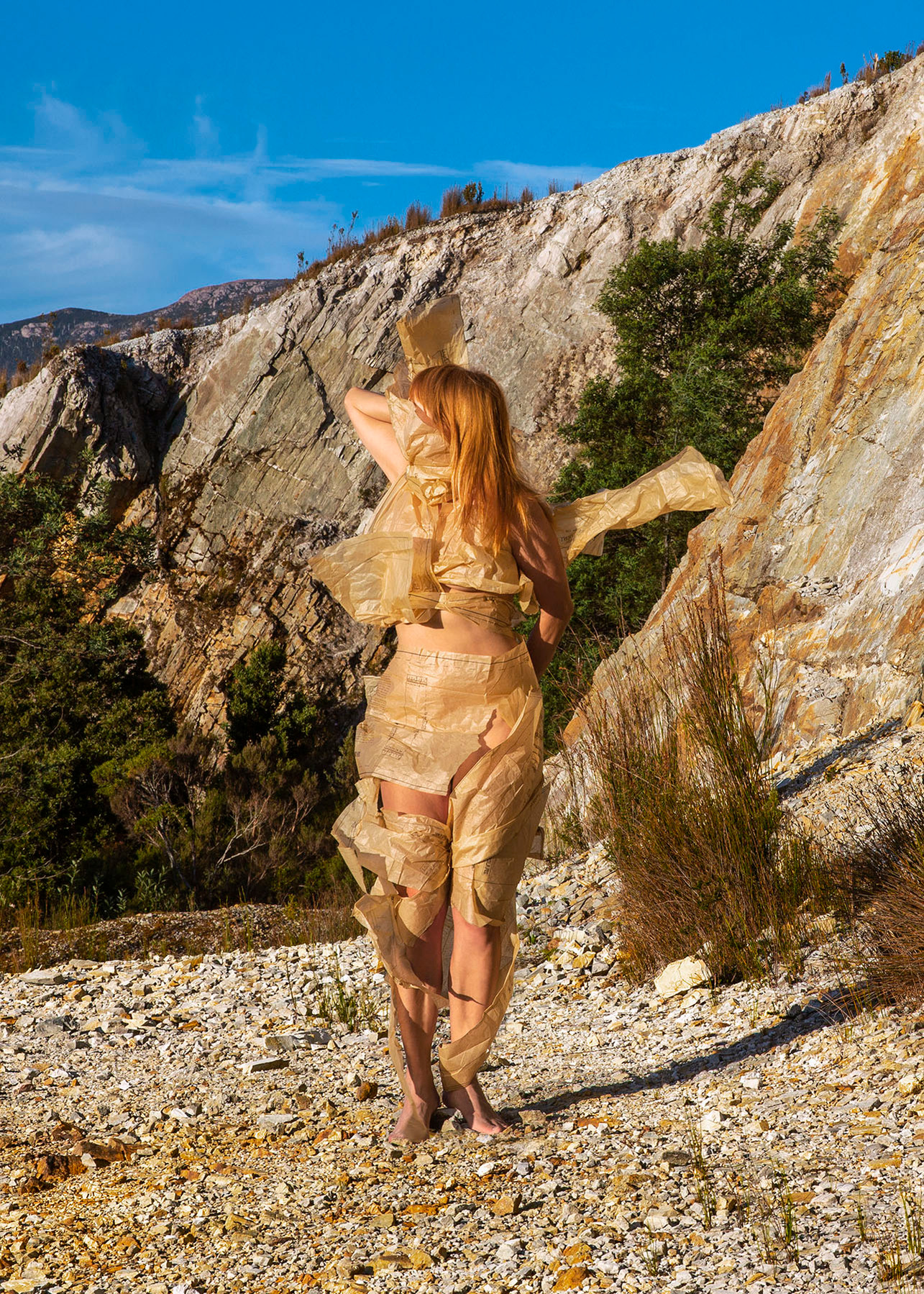 This Landscape Holds Grief was the result of a residency at Q Bank Gallery in Queenstown, Tasmania, in January 2022. The series extends Mahoney's exploration of the relationship between personal loss, our history and how grief can echo in the Australian landscape as an absence.
This work is a series of performative photographs depicting the artist and her daughter. They are dressed in clothing made by the artist's mother, and in her father's suits, who died in 1983 and 2009 respectively. The resulting sweep of images invokes the intimacy that exists in familial relationships and the sense of loss and mourning that lingers in these garments when reanimated. The artist and her daughter perform acts of lamentations to acknowledge finitude – reflecting our collective limits, vulnerability and mortality in a landscape haunted by historical mining accidents, which left families without their fathers and sons. Mahoney has utilised the 'barren moonscapes', for which this area is known, as otherworldly backdrops, and points to the devastation caused by the mining industry.
These performative acts allude to the irreconcilable and unknowable aspects of death that seem to escape a precise representation and evade our comprehension, yet are an experience we all share.
This Landscape Holds Grief uses the photographic medium as a vehicle to return the image of death and mourning into public consciousness in a way that combines hope and despair. It investigates lamentation as a necessary and optimistic viewpoint, suggesting psychological shifts that create an awareness of our limits and connect us to each other and to a greater whole.
This Landscape Holds Grief has been supported by: Creative Victoria and Qbank Gallery